Pool Tables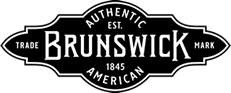 Skillful Home Recreation has been the proven leader in quality Pool Tables in the state of Maine for over 40 years, offering the two finest brands of pool tables sold in America. Learn Why We Choose Olhausen and Brunswick.
Brunswick Billiards is the number one table sold in the world, with a rich history of masterpiece craftsmanship since 1845 — each model backed by a lifetime warranty.
Brunswick Billiards has been a leading influence on recreational tables for 170 years and is credited with bringing the game of billiards to American homes. The iconic Brunswick Pool Table has been trusted by tournaments for decades. These are heirloom quality pool tables made to last for generations.
Learn 12 Reasons for Buying a Brunswick Pool Table
We also are a proud Olhausen Billiards dealer, a family owned business from Portland, Tennessee building over 30,000 highest quality, "best in the business" pool tables a year – each model backed by a lifetime warranty.
For over 40 years the Olhasusen Family has been manufacturing fine Made-in-America pool tables. Made to order and fully customizable, the craftsmanship is superb and there is a lifetime warranty on both the tables and the cushions.
We recommend that you consider certain upgrades and options for your Pool Table. Learn why.
Recommended Pool Table Upgrades and Options
What about Installation?
A pool table requires professional installation. This is not a DIY project. A Pool Table weighs between 600 to 900 lbs!  It takes our factory-trained, certified, experienced and professional installers 3-8 hours to properly install a pool table. When it is complete, the pool table is level to within 32nd of an inch.
Need some help?
Check out our Buyer's Guide: How To Buy A Pool Table.
Make an appointment for a "TEST GAME"  – an  in-person or virtual showing by clicking here, or call us!  207-775-3000. We recommend that you come in to the showroom or let us demonstrate it for you virtually. All of our tables are available for play.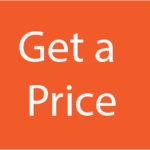 Get a Recommendation  and Quote on a Pool Table.
---