Billiards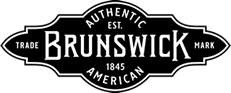 ---
Heirloom Quality Pool Tables Made to Last for Generations
A man came into the store alone one Saturday morning and browsed around. You could tell he was deep in thought, but when approached he said he was just looking. Eventually he came over with some questions about the shuffleboard, ping pong and foosball tables. We played a little on each table and then he started talking. Apparently his wife had purchased a beautiful Olhausen pool table from Skillful last Christmas for the family. I remembered her.
He admitted that he wasn't very excited about it at first, since none of them played pool. "It turns out," he said, "that it's been the best thing for my relationship with my teenaged son. We hadn't been very close for a few years and I worried about him. For whatever reason, when we play pool together he just opens up and we really connect. We now play at least once a week and sometimes more. I really look forward to it and I can tell that he does, too. Plus, my son brings his friends home to play and the kids have a blast." "That's great," I said.
True story.
A pool table is a significant investment and a large item. It takes up some central space in the home. But what we hear over and over, is it also takes up a central place in the lives and hearts of the people who own it.
At Skillful Home Recreation, we have been selling Best-in-Class Pool Tables for over 40 years. The Olhausen Family has been manufacturing fine, made-in-America pool tables for over 40 years. Made-to-order and fully customizable, the craftsmanship is superb and there is a life-time warranty on both the tables and the cushions. Brunswick Billiards has been a leading influence in recreational products for 170 years and is credited with bringing the game of billiards to America's homes. The iconic Brunswick pool table has been trusted by tournaments for decades. These are heirloom quality pool tables made to last for generations.
In addition, we are proud to offer a beautiful selection of billiards supplies, game room supplies and game room decor, including home bars, game tables, lighting and wall decor.
Check out our Buyer's Guide: How To Buy A Pool Table.
Read our favorite Reviews and Testimonials here!
Make an appointment  for a TEST GAME or an in-person or virtual showing.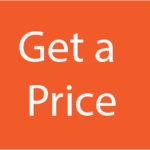 Get a Recommendation  and Quote on a Pool Table.
---
Pool Tables

Skillful Home Recreation is the proven leader in quality pool and billiard tables in the state of Maine.

View Products

Pool Cues

Skillful Home Recreation sells only the best cues in the world. We carry a large selection and can special order any cue from our manufacturers.

View Products

Pool Table Accessories

Skillful Home Recreation has a wide selection of pool and billiard accessories for your cue, table and home.

View Products