Furniture & Lighting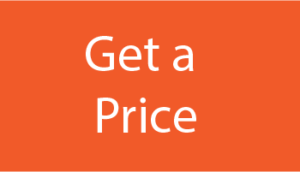 I don't know how many furniture stores we have in the Portland, Maine area, but according to one couple there must be many. Late one afternoon a couple came into the showroom and stood just inside the entrance. "You don't have any kitchen stools, do you?" the woman called out, sounding very doubtful (and tired). "Sure do!", I called back. They wanted to upgrade their kitchen bar stools to "something nice", but more importantly, "something more comfortable". Apparently they had spent the entire day searching all over the area, but didn't find many options.
We have a large selection of kitchen and bar stools in our Showroom and typically we have them displayed all lined up in a row. Once they got started they spent nearly two hours moving from one to the next and and back again before they decided on the perfect stool. It looked like a crazy version of musical chairs! And I think they had a good time, too.



Founded by two brothers in 1988, Trica builds products with quality materials and excellent workmanship, backed up with an attractive 10 year warranty. Traditional, Transitional and Contemporary styles are fully customizable from a broad selection of fabric, cushion, seat, swivel and height options. Beauty and Comfort combined.



We have some beautiful Home Bar Furniture to complete your game room to offer, made by Brunswick Billiards and California House – two high quality manufacturers and leaders in the industry.



Our lighting selection centers around lighting over game tables – both functional and a beautiful addition – and something that is hard to find in the general lighting stores. We offer products from two outstanding manufacturers RAM and Toltec.
Come on in to our Showroom and check out our selection.