At Skillful Home, we specialize in best-in-class home recreation products and go above and beyond to provide a shopping experience that is truly friendly and free from pressure.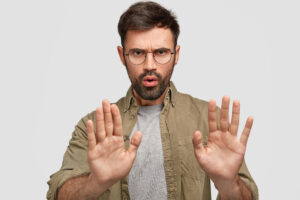 We get it. Like you, we don't like pushy sales tactics and we understand the frustration they can cause when you are not yet ready to buy, but still have questions and need answers. We are committed to creating a hassle-free environment where you can explore our products at your own pace. Read on to discover why our no-pressure approach is a definitive plus for our brand, and most importantly for you.
Our No-Pressure Shopping Experience starts with Transparent Pricing
At Skillful Home we take pride in offering more than just exceptional products. We promise our customers a truly friendly, no-pressure shopping experience. As experts in the field of home recreation, we specialize in high-quality hot tubs, swim spas, billiards tables, and playsets/swing sets and we are known for our stress-free, customer-centric approach. Learn more about our Why We Prioritize Trust and Transparency over Flashy Sales by clicking here.
Extensive Online Resources:
We believe in empowering our customers with the knowledge they need to make informed decisions. We work hard to make our website a comprehensive resource hub, featuring detailed product descriptions, informative articles, and frequently asked questions. It's an ongoing project. Our goal is that from the comfort of your own home, you can access a wealth of information about our hot tubs, swim spas, billiards tables, classic game tables and kids' play sets/swing sets. By providing these resources, we aim to guide you through your research process and ensure that you have the necessary information to make the right choice for your home recreation needs.
Step-by-Step Roadmaps and Buyers Guides
We are proud to also provide a Step-by-Step Roadmaps for Buying a Spa and A Buyers Quiz for Pool Tables and a helpful article on How to Buy a Pool Cue. Try these! We are confident you will find them useful. We plan to add more tools like thee to the website in the upcoming year.
Virtual and In-Person Shopping Appointments
To provide you with personalized attention and assistance, we offer the convenience of virtual and in-person shopping appointments. Shopping for a home recreation product often takes time and our customers seem to love this option because they get our undivided attention, with little or no interruption. Whether you prefer a virtual consultation or an in-store visit, our team is dedicated to giving you undivided attention. During these appointments, we will guide you through our showroom, answer any questions you may have, and provide expert recommendations tailored to your specific preferences. We understand that everyone's needs are unique, and by offering these customized experiences, we ensure that you receive the assistance you deserve, without any pressure to make a hasty decision. You can make a Shopping Appointment online here.
The "Test Soak" Experience
 When considering a hot tub or swim spa, we invite you to immerse yourself in our private and beautiful Soak Room. Take advantage of the "test soak" experience, where you can relax and feel the soothing jets and therapeutic benefits firsthand. Our friendly staff will be present near by, but our Soak Room is completely private. Learn more about what to expect for your Test Soak here.   We understand that investing in a hot tub or swim spa is a significant decision, and our "test soak" experience allows you to make that decision with confidence and without any pressure. Call us (207-775-3000) or schedule you Test Soak online here.
Try Before you Buy and Play Opportunities:
For those considering billiards tables  or classic game tables we encourage you to engage in come actually play! Our billiards table  and many of our games tables including shuffleboard, air hockey and foos ball are set up for play, allowing you to experience the quality, craftsmanship, and precision firsthand. Challenge a friend or family member to a friendly game and witness the exceptional performance of our tables. 
Respecting Privacy: Balancing Emails and Phone Calls for Personalized Service
At Skillful Home, we understand that each customer is unique, and we respect your privacy preferences. We strive to strike the perfect balance when it comes to communication, ensuring that we don't overwhelm you with excessive emails or phone calls while still providing personalized service. We recognize that some individuals appreciate a follow-up call to address any questions or concerns they may have, while others prefer a more hands-off approach. Rest assured, we take your privacy seriously and will always honor your preferences. Whether you desire regular updates, prefer email communication, or wish to limit contact to specific channels, we're here to accommodate your needs. Our commitment to providing a truly friendly shopping experience means that we tailor our communication approach to align with your preferences, creating a comfortable and respectful environment for your purchasing journey.
At Skillful Home, we take immense pride in offering a truly friendly, no-pressure shopping experience that surpasses expectations. Through our extensive online resources, virtual and in-person shopping appointments, "test soak" experiences, and interactive play opportunities, we provide the knowledge, guidance, and firsthand experiences necessary for you to make informed decisions. Visit us today and enjoy the joy of shopping without pressure.