Classic & Table Games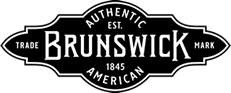 One of our favorite customers is a gentleman in his late seventies. He came in to Skillful last year and spent a very long time selecting a pool table. As we got to know him we learned that he had collected a large basement full of model trains. He had started when his kids were little and continued to add to the sets when his grandkids were small. They are in college now. He had recently donated the entire collection and was looking for something new that would be fun for him.

It was about six months before we saw him again. He told us that he had a new group of friends and buddies that came over several times a week to play pool. Sometimes they ordered take-outs and played until late at night. He was excited to come in and try out some of the other tables. This time it didn't take him long to pick out a new dart board, a shuffleboard table and a ping pong table to add to his game room. We can't wait to hear how it's working out for him, but we bet he's having a lot of fun!
There is a good reason why certain games are called "timeless classics". Ping Pong, Air Hockey, Shuffleboard, Darts – these are the games of childhood memory.   Many of us enjoyed the Arcade and Pinball at the mall in high school, and played Foosball late into the night at college. Today, many modern companies are putting these games in the office space and ping pong tables are showing up in bars and city parks. Classic table games can be played and enjoyed at all levels of skill – novice to expert – and people of all ages. They never get old or go "out of style".
Skillful Home Recreation has curated a fine selection of Classic and Table games. Many are on our Showroom floor with plenty of space to play and try it out. There is a beautiful option available to match an Olhausen Shuffleboard table with your Olhausen pool table.
Come on in and play… and remember what it feels like to have some classic "no-screen" fun.
Read our favorite Reviews and Testimonials!