Floor Model Hot Tub and Swim Spa Clearance Sale


 April 1st -15th
 These are not the only deals you will see, but certainly some of the best deals we offer all year. We are offering some fantastic discounts on all of our Bullfrog Spa Hot Tub Floor Models. Don't miss this great opportunity for savings. Bullfrog Spa Hot Tub Floor Models discounts start at $500 and go up to $1500. If you are not familiar with Bullfrog Spas you owe it to yourself to find out more. We can honestly say that this is the best hot tub for you because you can personalize it to be exactly the way you want it. Learn more here.

We also have our HydroPool Swim Spa Floor Model on sale with a truly amazing discount of $10K. Many people are not very familiar with Swim Spas and all they offer. Learn more here….or stop in and we will give you a fun demo (and we promise absolutely no-pressure.)
Design Your Own Hot Tub or Swim Spa and Get a Quote

Of course you may not be interested in a Floor Model and instead prefer to design the Hot Tub or Swim Spa of your dreams. "How much will my Hot Tub or my Swim Spa cost?" has to one of our most frequently asked questions. The best and quickest way to find out how much your dream hot tub will cost is to design the perfect spa for you with our online tool. It's easy, fun, only takes a few minutes. Click here to Design Your Spa and Get a Quote. Shortly after you complete your hot tub design, we will follow-up with pricing and additional information about your Bullfrog Spa.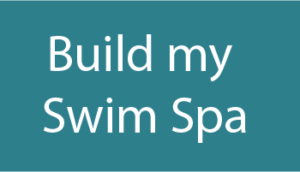 You can also design the HydroPool Swim Spa of your dreams online and we will respond with a quote and more information about your HydroPool Swim Spa. Click here to Build Your Swim Spa and Get a Quote. 
Not ready to start Designing? You can learn more about Bullfrog Spas and HydroPool Swim Spas and browse the many options right here on our website, or contact us for an appointment or questions.
Click here to Browse Hot Tub Options Online
Click here to Browse Swim Spa Options Online
Click here to Schedule and Appointment and Browse in Person
The Maine Lifestyle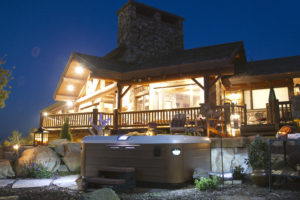 Spring is here. Evenings are longer, the sun is warmer and there are so many opportunities to enjoy Maine's beauty, charm and way of life, including watching the sun set in your new Bullfrog Spas hot tub or playing and swimming in your own HydroPool swim spa. Let us help you upgrade your fun-loving, active, lifestyle and home.  Enjoying life is the "Way Life should Be" in Maine, NH and a little beyond.