Bullfrog Spas
There are plenty of reasons to visit Skillful Home Recreation and see what makes a Bullfrog Spa –"The World's Best Hot Tub." From their patented features such as the JetPak Therapy System to every hot tub's unparalleled energy-efficient insulation and wood-free construction, the hot tub experience has been redefined by Bullfrog Spas.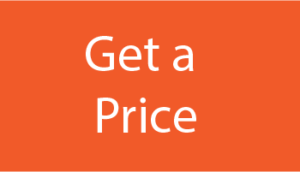 At Skillful Home Recreation, we recognize that a hot tub is a big purchase and you should be properly informed. When you call or visit us, we'll have the answers you are looking for. There is no replacement for experience in all areas of hot tub ownership. It doesn't matter if you're seeking service related information or reasons to buy a new hot tub — We want to help.
We are happy to give you the hands-on experience today's consumer desires. This means clean, current model hot tubs ready for you to try out in our private hot tub room. This means the proper Bullfrog Spas parts and supplies you demand to keep your hot tub running. This also means having someone willing to put in the time to show you how to use that brand new Bullfrog Spas Hot Tub you just had installed in your backyard or home.
The Bullfrog Spa Difference
Are you curious about what makes a Bullfrog Spa different? Check out a few of their unique features below.
Customized JetPak Therapy System™
Design your perfect hot tub with the customizable JetPak system by Bullfrog Spas. Choose from 16 different JetPaks, each providing a unique hydrotherapy experience. JetPaks are interchangeable — switch your massage experience, modify its intensity or move your JetPak to a different location in your spa at any time.  
Increased Energy Efficiency
A Bullfrog Spa uses less energy than any other hot tub in its class. With the unique JetPak system, Bullfrog Spas have been designed with up to 90% less plumbing for their operation. Save energy and money when you invest in a Bullfrog Spa.
Patented EnduraFrame™ Foundations
Every Bullfrog Spa starts with an EnduraFrame™ foundation, a wood and metal-free base that was specifically engineered to avoid rot and corrosion. With a Bullfrog Spa, you can have confidence knowing your hot tub will be structurally sound for years to come.