Our favorite Customer Testimonials and Reviews
We update our Favorite Testimonials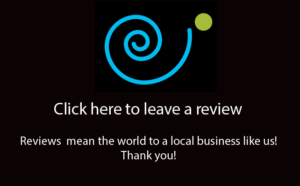 and Reviews on this page regularly… so if you leave a review on Google or Facebook, you may soon find it here, too! We would love to hear from you!
<<<< Click here to leave a review!
---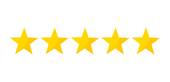 The whole process was fun – from learning about the tubs to using our very own! Super friendly folk, great finance options, easy installation and always accessible for questions! Bullfrog (Spas Hot Tubs) are not hard to maintain. Couldn't be happier.
Elizabeth B.
---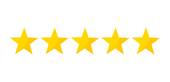 Just received my new Bullfrog Spas R7L from Skillful Home Recreation this morning. I have been researching these tubs for a few years and was so excited when Skillful became the only authorized dealer in Maine. Dealing with AJ, Tim and Tiffany was an absolute pleasure. They are so very knowledgeable about these spas and were very helpful every step of the way. Delivery and set up was a breeze and I was up and running within an hour or so. Please do yourselves a favor and go in for a test soak. These hot tubs so much more customizable, configurable and energy efficient than anything else out there. Thank you to everyone at Skillful Home Recreation for making my hot tub experience awesome!!
Stephen N.
---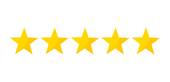 Attached is (a photo) of last night's tub session. 7 degrees and full moon (not pictured)…….We have had nothing but great times in our tub. We look forward to it almost every night. 7 degrees is our limit and wind is definitely a factor, but we have only missed about 4 nights since it was installed almost 3 months ago! It is an other worldly experience to sit outdoors and enjoy the stars, snow and quiet all winter. I recommend one to all, and I would certainly recommend getting it from you folks at SKILLFUL HOME RECREATION.
You opened your door for us when you were closed and we felt comfortable and welcome. The entire experience from decision to installation was as pleasant as it could be, no pressure, completely transparent and I know we got a great deal.
Thank you,
Roger B.
---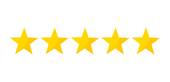 I enjoyed my visit to Skillful Home Recreation. I was a regular customer in late 1990's and early 2000. Ownership has changed, as has the store location. After not playing darts for 15 years, Owner, AJ helped me get my equipment together….a real gentleman! I look forward to going back for more supplies!
Fred T.
---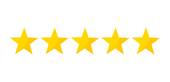 Had purchased a new pool table from a different company in central Maine a few years ago and was very dissatisfied with the install. Had them back twice to fix the table and they simply did nothing. I reached out to Skillful Home Recreation to see if they could help. They completely disassembled my table and rebuilt it from the floor up. I have learned a lot about pool tables in the past few years and I can attest to the fact that these guys are top notch! Today was the first day since I bought my table a few years ago that I felt proud about my table. The difference in play and performance is unbelievable. If you want a quality job from a stand up team these are the people to call. I wish I would've called them sooner!
Brian F.
---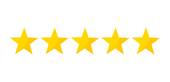 Joe and Ian just left my house in Dixfield Maine after tightening and leveling a cloth that was put on in the spring by Tony and joe..at NO cost to me..Joe was an excellent lead man on this project, very polite and knowledgable…Ian was also very polite and eager…together they did a master Job and I will and do recommend them for all pool table needs…Thank You Gentlemen!!! A1 job from the Skillful Home Recreation team…..
Martin F.
---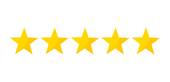 GREAT SERVICE!!! Tony (at the store) was very helpful and accommodating when helping me schedule pick up, delivery and setup of a pool table I bought used from a friend. Joe and Nick drove to NH to pick up the table and drove back to Maine to set up. They kept in communication and arrived as planned. Joe and Nick were very courteous and took great pride in their work. They were very careful not to damage walls, floors or table during set up. They were efficient with their work and finished in time to surprise my 14 yr old boys for their birthday. Thanks for a great experience! I would definitely recommend Skillful Home Recreation for any of your home entertainment needs. I will be returning to the store to re-tip some cue sticks and to purchase other accessories for my new Billiard Room!
Alban M.
---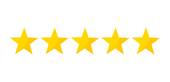 We purchased a pool table, poker table and chairs, and dart board from Skillful Home Recreation for our Lodge rental property nearly 10 years ago. The quality of the products was excellent as was Skillful's responsiveness to our order, delivery, and installation. The products have held up extremely well, despite being subjected to regular rentals of the property over those 10 years. Skillful's service after the fact has also been impeccable. We've recently had them resurface both the pool and poker tables which was done quickly and professionally. We will continue to use Skillful Home Recreation for all our recreational products needs and are thrilled to see that when they recently relocated to a new, larger, and more convenient store location, they've expanded their product offerings.
Hardy Farm
---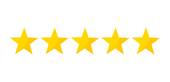 When we bought our hot tub through Skillful Home Recreation we really appreciated the very knowledgable staff and extensive showroom. We weren't sure what size tub and what features we wanted when we went into the showroom. While in the showroom, we were able to look at the many tubs on display and most importantly, try out a tub in a private room! It helped us to determine what seating arrangement and jets we really wanted in our own tub. The staff helped us through the decision process and was very supportive during the installation at our home. We had a Skillful employee with us during the installation and initial filling of the tub, helping us to start the chemicals and get the water balanced. Now my family uses the tub 5-6 nights a week. It is a wonderful place for us to catch up and talk to each other without technology getting in the way. Thank you Skillful Home Recreation for a wonderful experience purchasing the tub and for a wonderfully relaxing and enjoyable place to be with my family.
Jill W.
---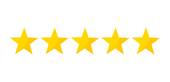 From the start Tim and AJ were very helpful and knowledgeable. I love the fact it was a no pressure sales experience. Very relaxed, low key. A real pleasure. The install crew Tony, Joe and Ian are the best. They bent over backwards to get our new J400 installed in a very challenging location. I hate to admit this, but I am not the easiest customer to please, but the guys at Skillful Home Recreation made me a raving fan. We spent our money with the right local company. They made us feel like we got a good deal and they backed it up with excellent install service and customer service. Our Hot Tub is a well known quality brand that is sold and serviced by one of the best companies I have done business with period. Thanks to everyone at Skillful Home Recreation. This is not a paid endorsement.
Phil L.
---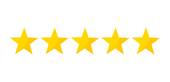 Tony helped me with my purchases. I went in for a ping pong table, but was so distracted by a bumper pool table. Tony gave me all the measurements (with clearance for play) so that I could go home and see what would work. I decided on the Bumper Pool Table and an Air Hockey Table. Delivery was a breeze. So Happy!
Peggy S.
---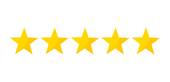 Table delivered and set up this morning by Ian and Justin. What a great couple of guys! Professional, polite, and experienced! Thanks for getting us set up for many years of play and memory making! Highly recommend!
Shirley F.
---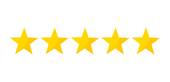 Top notch service. I went in this morning and arrived early, Tony opened for me anyways and assisted me throughout my time there. Wonderful people, very helpful.
Alexander K.
---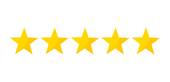 Provided excellent service with cues and installing billiard tables. Love our table and Deb loves her new G core shaft. Thank you, Skillful Home Recreation and AJ. Our pool table was professionally installed and plays great!
Patrick S.