40% Off all Rainbow Play Systems
May 1st  – May 15th
 Without a doubt…the BEST Swing Sets available
Over 30 years of Commitment to QUALITY and SAFETY with over 600,000 installed worldwide 

 

  
Designed to Last a Lifetime
100% Cedar lumber, or 100% Redwood lumber for the Castles, commercial-grade hardware, dual-bolt construction, heavy-gauge dipped safety chains, angled safety ladders, one-inch thick rope and interlocking notched-beam construction 

200+

Swing Set Designs  
View the 2019 Idea Book
2019 Idea Book Web
BE PATIENT…this is a BIG PDF book of ideas!
Castles are best for larger backyards and uneven ground
View Castles here: https://www.rainbowplay.com/castle-swing-sets/
Clubhouses are best for compact backyards
View Clubhouses here: https://www.rainbowplay.com/clubhouse-playsets/
M

any of our customers appreciate some help in the Design Process. We can help. Stop by or make an appointment by clicking below.
Click here to Schedule and Appointment  
For Parks and Businesses
We also have Rainbow Play Systems for community parks, private schools, churches, daycares, apartment complexes, campgrounds, etc.
The Maine Lifestyle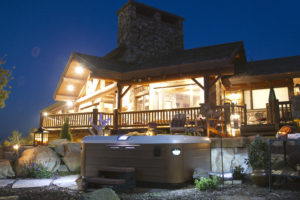 Spring is here. Evenings are longer, the sun is warmer and there are so many opportunities to enjoy Maine's beauty, charm and way of life, including watching the the kids play outside on their Rainbow Swing Set.  Let us help you upgrade your fun-loving, active, lifestyle and home.  Enjoying life is the "Way Life should Be" in Maine, NH and a little beyond.