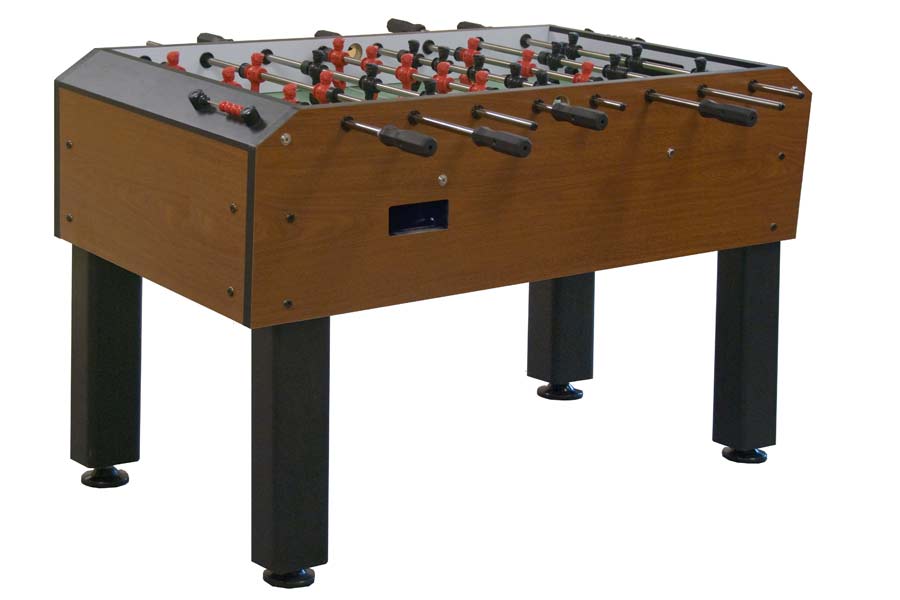 You are here Olhausen Madrid Foosball Madrid Foosball Table General Information Specifications The Madrid foosball table features leg levelers, counter balanced men and comes in a stunning Traditional Mahogany stain.
Ball returns on both sides, centerless ground balls, high tensile rods, a 1-1/2" thick cabinet and 16" apron height give you exceptional play.
56"L x 30"W x 36"H and weighs 245 pounds.
Included with this table: 3 balls, spirol pin punch, 2 additional men, rod block and lubricant.
One year warranty.
Questions? Give us a call 207-775-3000
Contact Us For More Information
Schedule an Appointment
Description
The Madrid is the top of the line Olhausen Games foosball table. Incredibly stable and durable, sure to give you years of foosball fun.