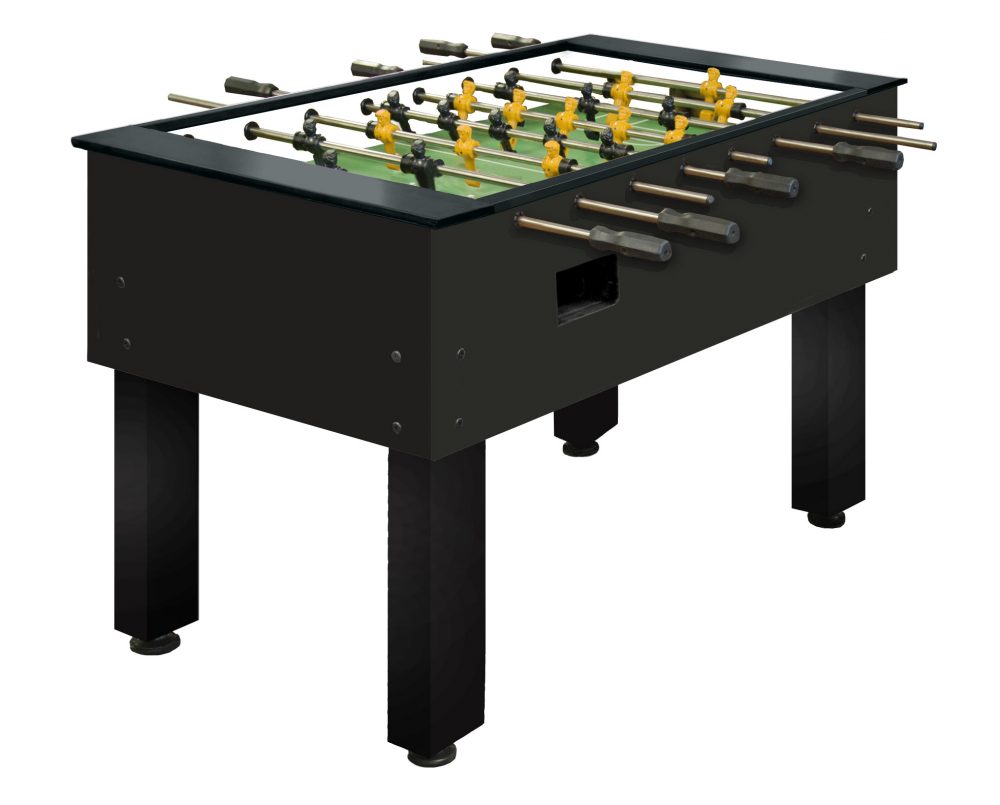 Olhausen Manchester III Foosball Table
Specs
All Standard Olhausen® Finishes available
Playfield design includes: • Olhausen Games (OG) logo on playfield. • High pressure laminated playfield • Permanent attachment on all sides including the goal wall
Legs • Powder coated metal legs • Legs bolt through the cabinet for additional structural stability • Rubber cushioned leg levelers
High-performance rod assembly includes: • .3.5mm thick seamless high strength hollow steel rods • Detachable rod bearings allow for fast play and quick assembly • Preassembled counter balanced men and tournament octagonal handles attached with roll pins • One-man goalie
Cabinet • Wood veneer exterior cabinet • Matching Olhausen finishes • Preassembled 1 1/2" apron thickness and 16" depth • 1" black rod bumpers
Counter-balanced men designed for superior strength and durability
Centerless ground urethane balls
One year limited warranty
Shop Skillful Home Online for the Manchester III Foosball Table. Shop now!
Questions? Give us a call 207-775-3000
Contact Us For More Information
Schedule an Appointment