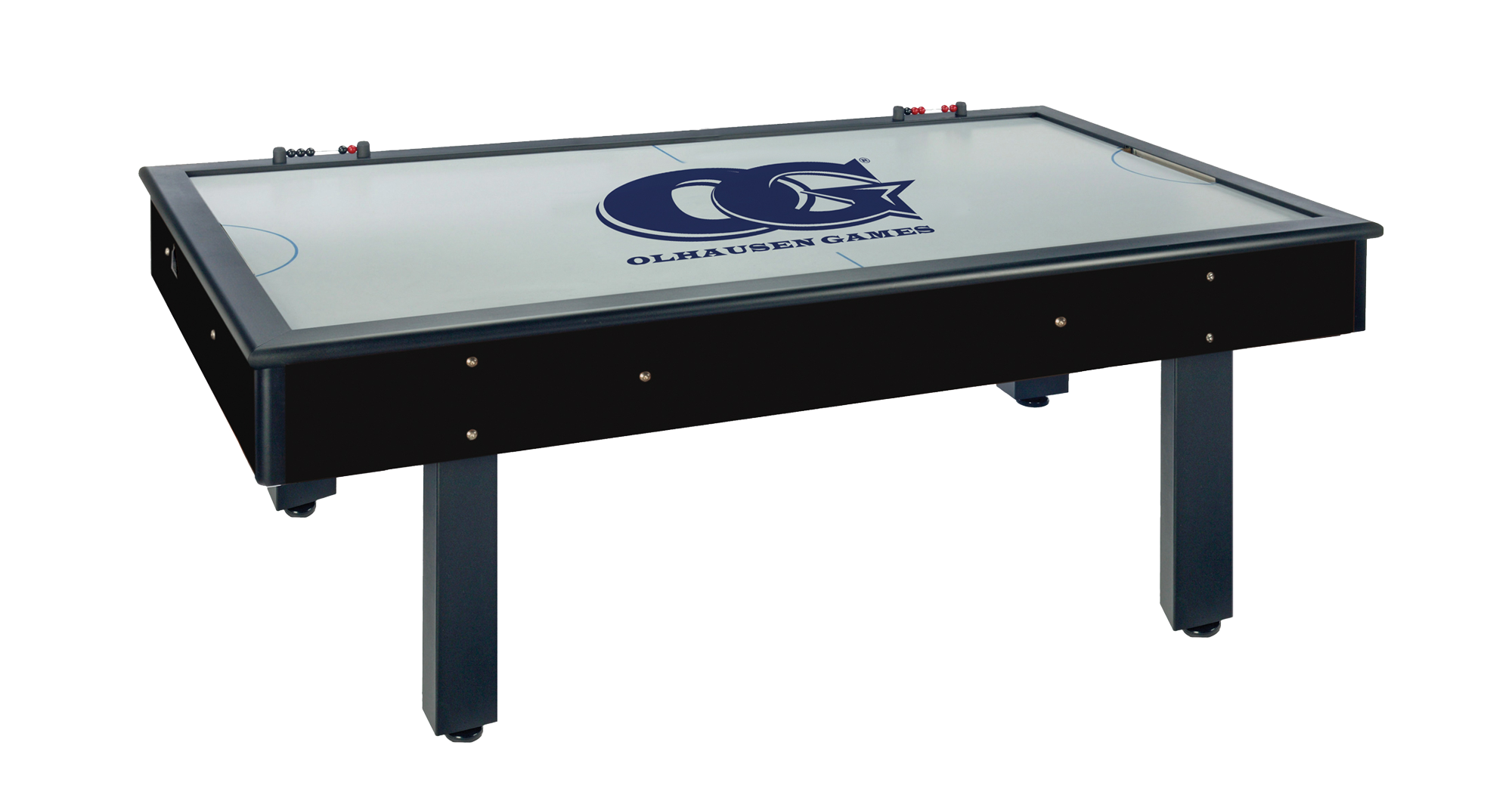 OG College Series Hockey Table
Specs
The College air hockey table features a powerful 210 CFM Commercial motor, high-pressure play field, 3-1/2" x 4" solid legs with levelers, a 1" thick cabinet and 6" aprons.
Includes: 3-1/4" commercial-grade regular puck, 3-1/4" commercial-grade quiet puck and 2 solid commercial-grade mallets.
88"L x 48"W x 30"H and weighs 290 pounds.
One year warranty.
Questions? Give us a call 207-775-3000
Contact Us For More Information
Schedule an Appointment
Description
The College is a fantastic mid-level air hockey table from Olhausen Games. Affordable and stylish, yet still powerful, this table is a great addition to any family room.