Oscillator
The Oscillator JetPak provides a unique wide-coverage kneading massage to soothe all key regions for your back.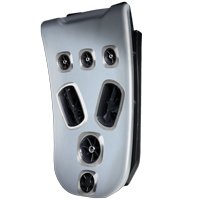 Versa
The Wellness JetPak combines 3 unique jet types to create an amazing whole-back massage experience.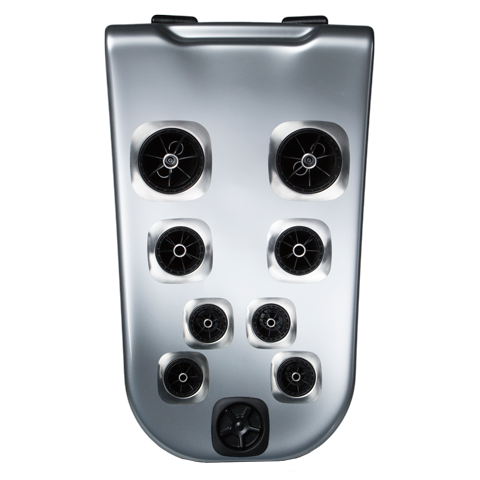 Wellness
The Wellness JetPak combines 3 unique jet types to create an amazing whole-back massage experience.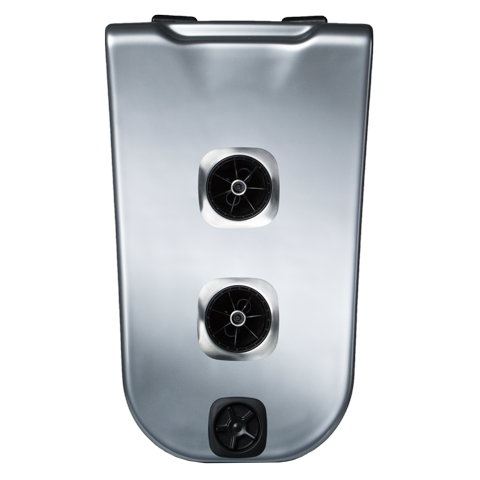 Spinalssage
The Spinalssage JetPak provides a simple, yet highly effective, dual pulse massage for your spinal region.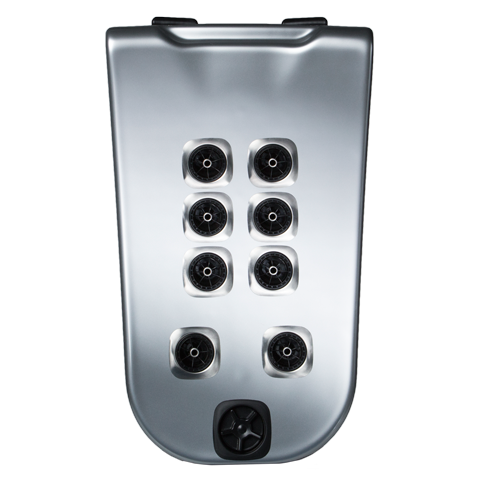 SpinalHealth
The SpinalHealth JetPak provides a steady deep-penetrating massage for the upper and lower spinal muscles.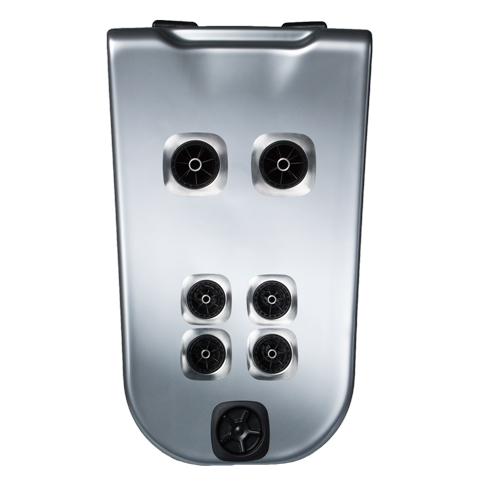 Lumbar
The Lumbar JetPack target key pressure points in your lower back with a deep-pressure penetrating hydromassage, combined with a rhythmic dual-pulse massage for the upper back muscles.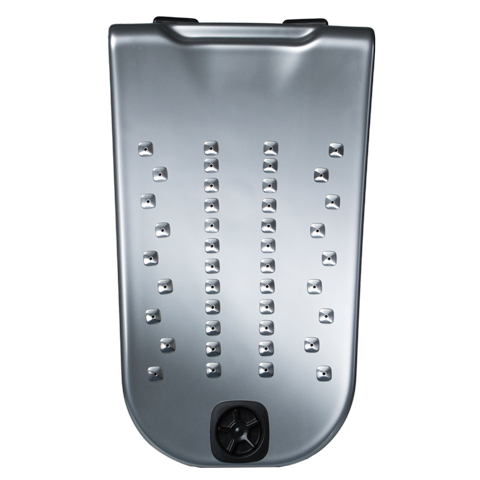 RainShower
The RainShower JetPak features 42 of Bullfrog Spas' exclusive Shower Jets aligned for a smooth caressing whole back massage.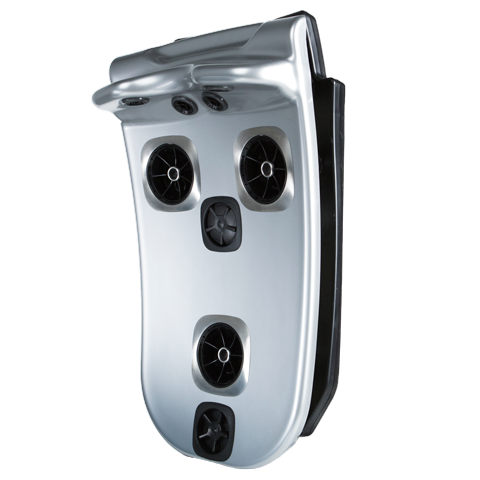 NeckMasseuse
The NeckMasseuse JetPak combines a targeted deep-pressure massage for relief of neck, shoulder, and upper back tension with the rhythmic massage of 3 large rotating single-pulse jets.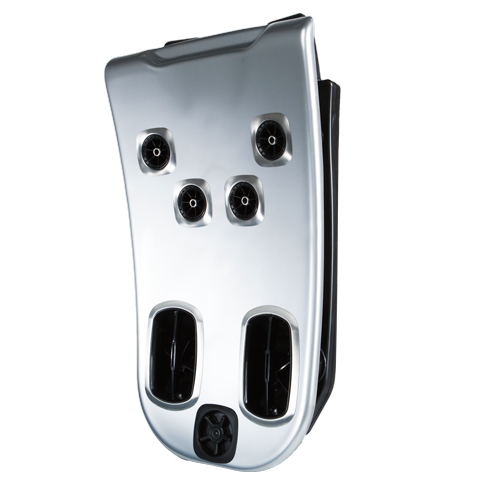 FibroTherapy
The FibroTherapy JetPak is engineered to provide a unique kneading action to relax your lower back with a deep-penetrating therapy in the area of your thoracic vertebrae.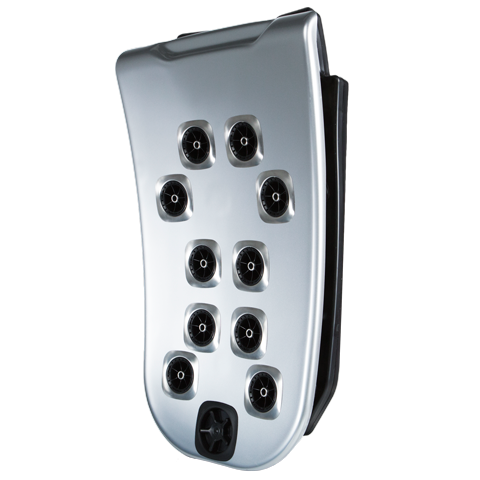 DeepRelief
The DeepRelief JetPak provides a steady, penetrating whole-back massage for maximum tension relief.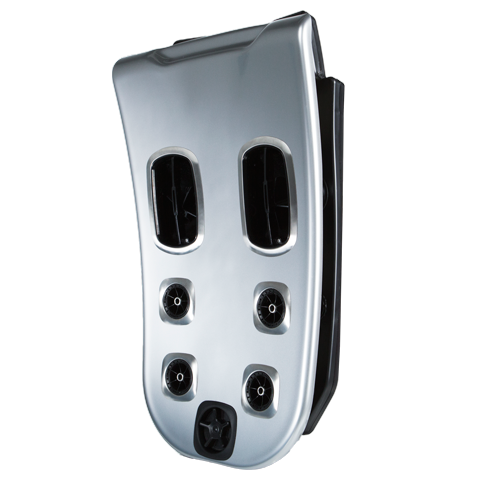 Reliever
The Reliever JetPak combines a deep stay massage in the lower back with a medium-pressure kneading of upper obliques.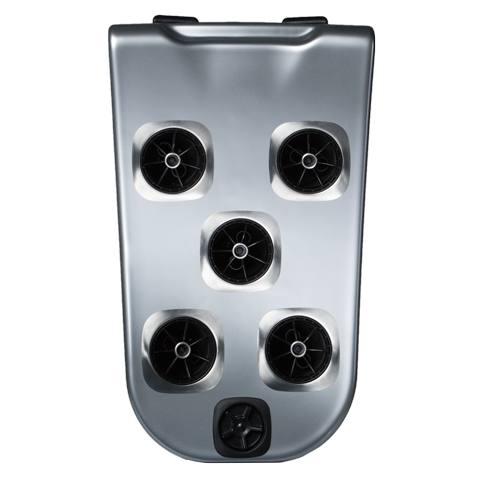 Gyrossage
The Gyrossage JetPak utilizes 5 rotating single pulse jets to provide a rhythmic kneading massage for your entire back.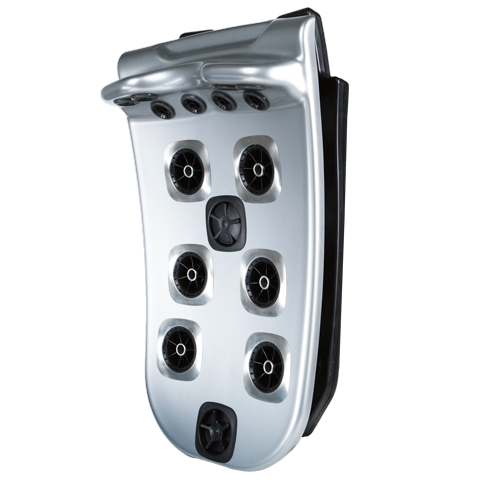 NeckBlaster
The NeckBlaster JetPak provides a one-of-a-kind massage. With full-coverage neck and shoulder jets, along with a complete array of single pulse jets, you'll get a powerful massage that eliminate built-up tension in neck and shoulder muscles.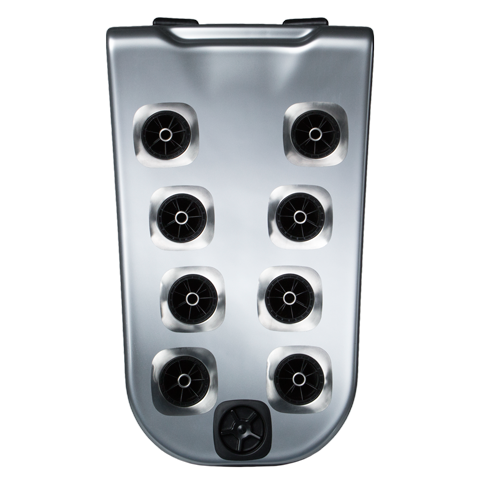 Alleviate
The Alleviate JetPak features 8 bio-aligned medium pressure jets with a steady-stream massage for a unique whole-back sensation.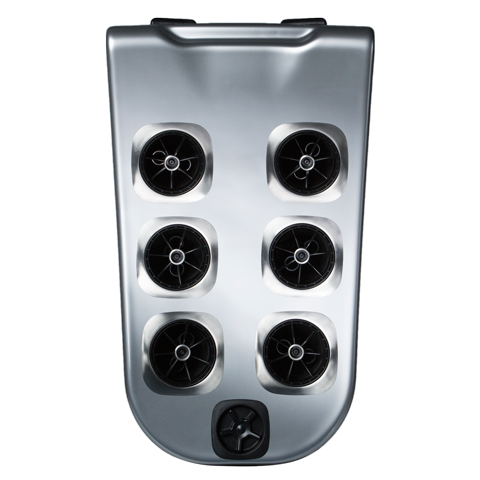 Pulsator
The Pulsator JetPak features 6 rotating dual pulse jets to provide comfortable, rhythmic full-back therapy.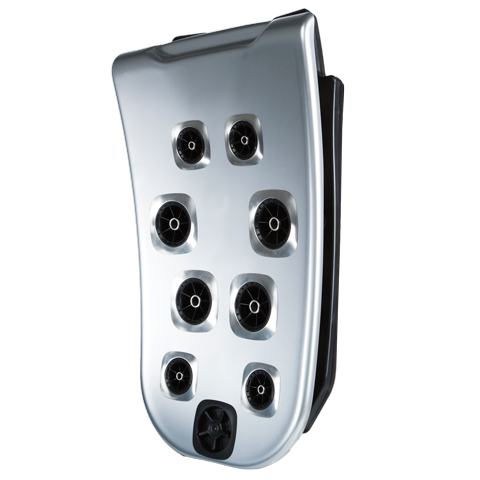 Acutherapy
The AcuTherapy JetPakcombines deep-relief jets for the upper and lower back muscles and a medium pressure massage for the mid back.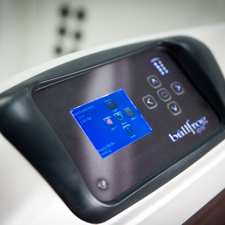 Premium Computerized Controls
All Bullfrog Spas come equipped with state-of-the-art computerized control systems. These systems are designed to make operation of your spa as simple and intuitive as possible. Our premium hot tub controls are also engineered to be durable and function for years without any problems in the environment around your hot tub.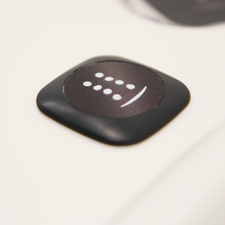 Auxiliary Spa Controls
Spa-side remote touch pads are available throughout the spa at locations just out of reach of the main control pad. This gives you a simple and convenient way to control the jets without leaving your seat. Relax in your favorite seat with jets on or off at your convenience.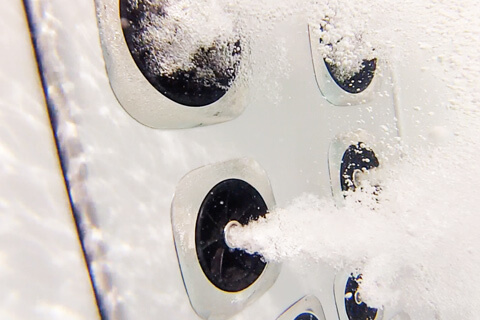 WellSpring™ Water Care System
Bullfrog Spas' WellSpring™ Water Care System ensures your spa water is always clean and clear. Bullfrog Spas feature a large dual filter system for maximum filtration. 100% of the water passes through the filters in each filtration cycle. Additionally, to be sure all the water in a Bullfrog Spas is cleaned, circulation jets are featured behind each JetPak®. With a system that turns water at a rate as high as 10 times the industry standard you can be assured your spa water will stay clean and crystal clear without hassle.
Spend more time relaxing with an effective water care system.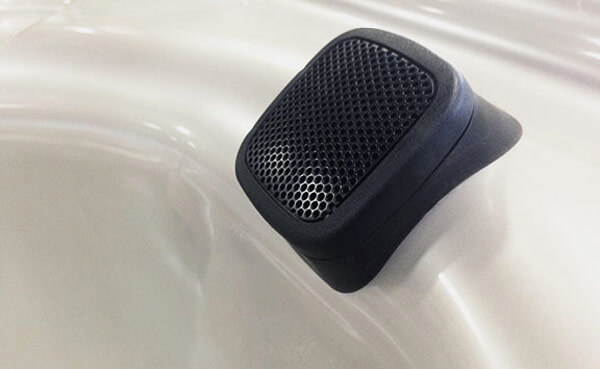 R Series Audio System
With in-spa speakers and subwoofer, the R Series Audio System sounds great at a price everyone can afford. Connect via Blue tooth and play your favorite playlists, artists or songs directly from your phone or digital music player with the option to store your water-proof phone or other digital music devices right in the spa-side device housing.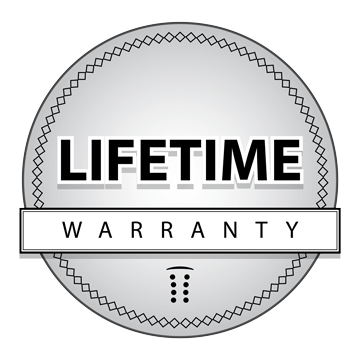 Bullfrog warrants the EnduraFrame™ (injection- molded spa frame) against degradation for the life of the original retail purchaser of the spa.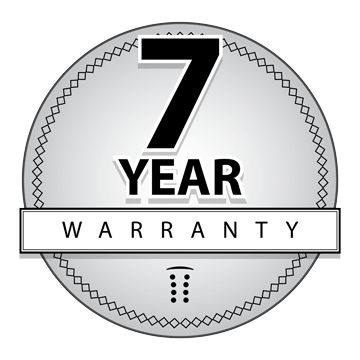 Bullfrog warrants the Bullfrog Space shell not to leak for seven years from the original spa purchase date.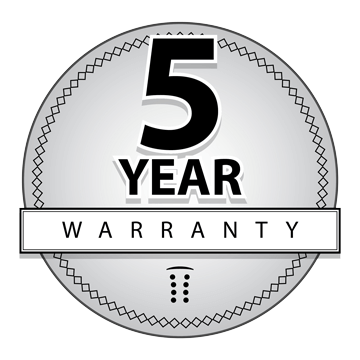 Shell Surface
Bullfrog warrants the surface finish of the Bullfrog Spa not to crack, wrinkle, blister, peel or delaminate for five years from the original spa purchase date.*
Equipment
Electrical and mechanical equipment with its associated piping and fittings warranted against defects in materials and workmanship for five years from purchase date.*
EternaWood™ Cabinet
EternaWood™ Cabinet sections (corners, doors, side panels) & EnduraBase™ are warranted against degredation and cracking for five years from purchase date.*
JetPak Therapy System®
JetPak Therapy System plumbing warranted for five years from purchase date.*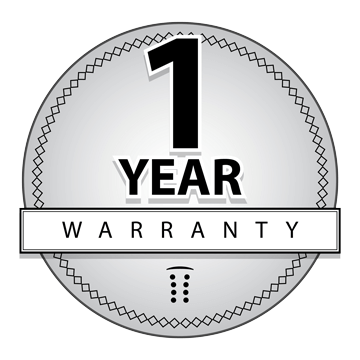 Lighting
Bullfrog warrants the Interior and Exterior Spa Lighting System against defects in materials and workmanship for one year from the original spa purchase date.*
Audio System
Bullfrog warrants the Bullfrog Elite Audio, Life Audio and Sport Audio Stereo Systems against defects in materials and workmanship for one year from the original spa purchase date.*
Ozone System
Bullfrog warrants the ozone system against defects in materials and workmanship for one year from the original spa purchase date.*