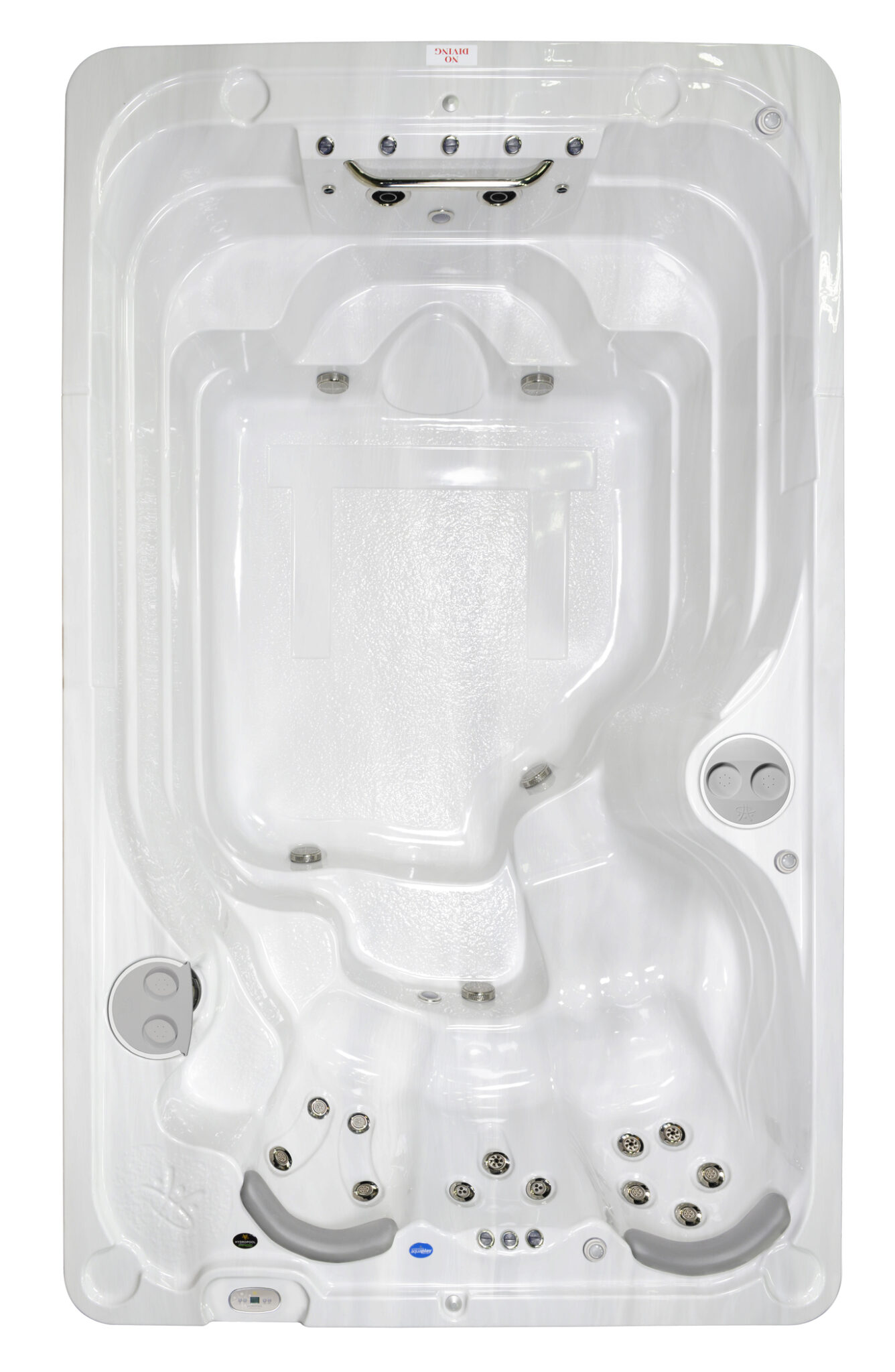 HydroPool AquaPlay 12 FFP Swim Spa
Specs
Size Category: 12'
Shell Dimensions: 150x93 Inches; Depth 48.75 Inches
Volume: 1229 Gallons Underwater LED safety lighting
Hydrotherapy Seating: 9 persons
Swim Jets: X2
Therapy Jets: 32
Cascading Waterfall Jets: 4
Shell Options: The AquaPlay is available in Silver Marble Only
Cabinetry Options: AquaPlay comes with our maintenance-free grey Dura finish, embossed with a realistic wood finish.
Underwater LED safety lighting
There are many more options! Get in touch with us for more information.
Questions? Give us a call 207-775-3000
Get Pricing Information on Hydropool Swim Spas
Schedule an Appointment for a Swim Spa Demo
Color Options
Cabinetry Options