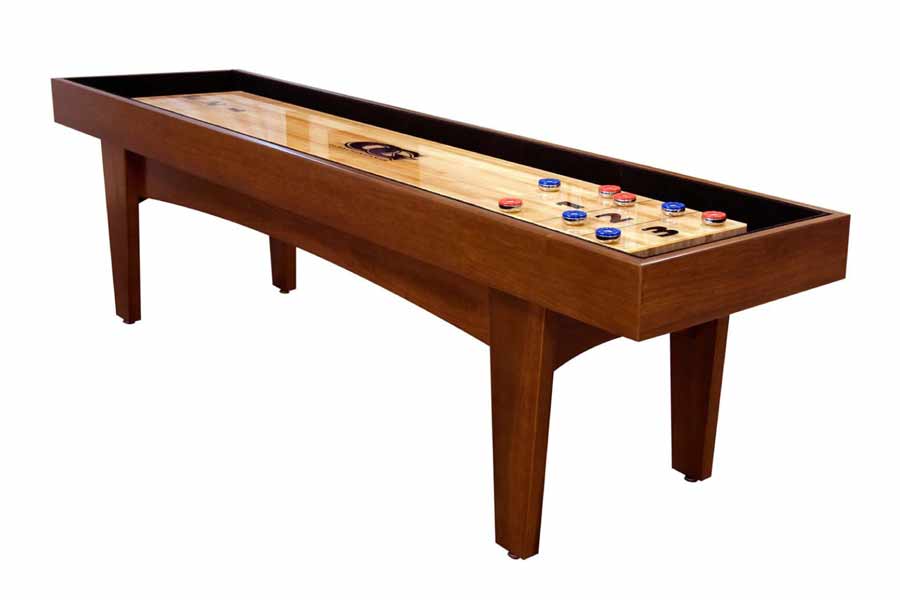 Olhausen Pavilion Shuffleboard
Specs
Available in the following lengths: 9', 12' and 14'.
Available in all Olhausen finishes.
16" solid maple playfield with a poured polymer resin coating to keep it safe for years to come.
Includes pucks, wax, liquid wax, glaze cleaner and a sweeper for removing wax.
Questions? Give us a call 207-775-3000
Contact Us For More Information
Schedule an Appointment
Description
Solid tulipwood shuffleboard table available in many lengths and finishes. Sleek and slightly curved cabinet with a tapered leg. Shuffleboard is sure to delight your family and friends, and possibly bring out some serious competitiveness, so be careful! View Olhausen Finishes.
---