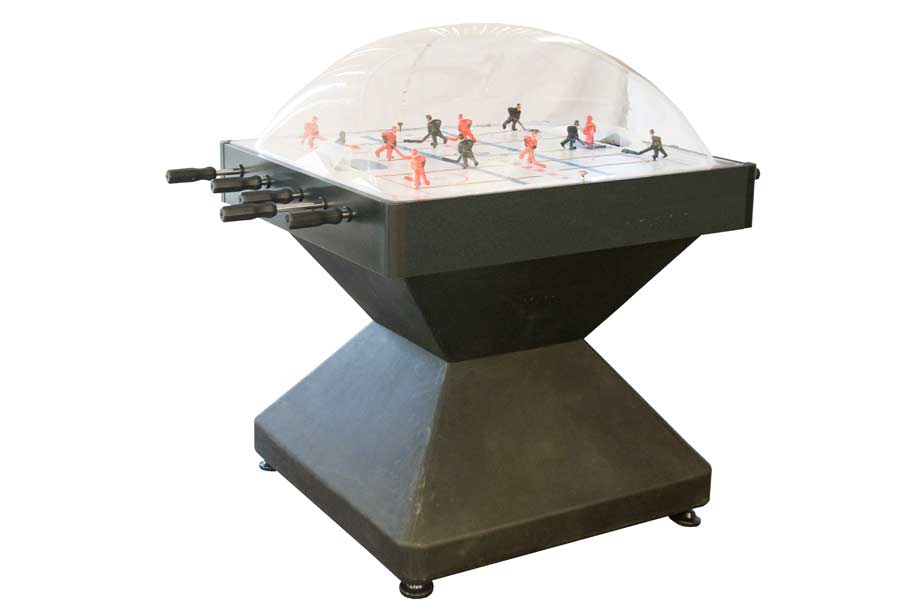 The Ice Boxx Deluxe
Specs
The Ice Boxx Deluxe features a two-piece molded base, leg levelers, high tensile rods, 1" cabinet thickness, 5-1/2" apron, steel supported men and a 2:1 turn ratio.
Includes 3 pucks, 2 additional short-stick men and wrench/socket.
52"L x 36"W x 48"H and weighs 205 pounds.
One year warranty.
Questions? Give us a call 207-775-3000
Contact Us For More Information
Schedule an Appointment
Description
The Ice Boxx Deluxe is a commercial-grade dome (or bubble) hockey made for your home. This is the game you remember from your childhood, only in solid black for a sleeker look. This classic game will have everyone lining up to play and a full-on tournament will keep everyone entertained for hours.