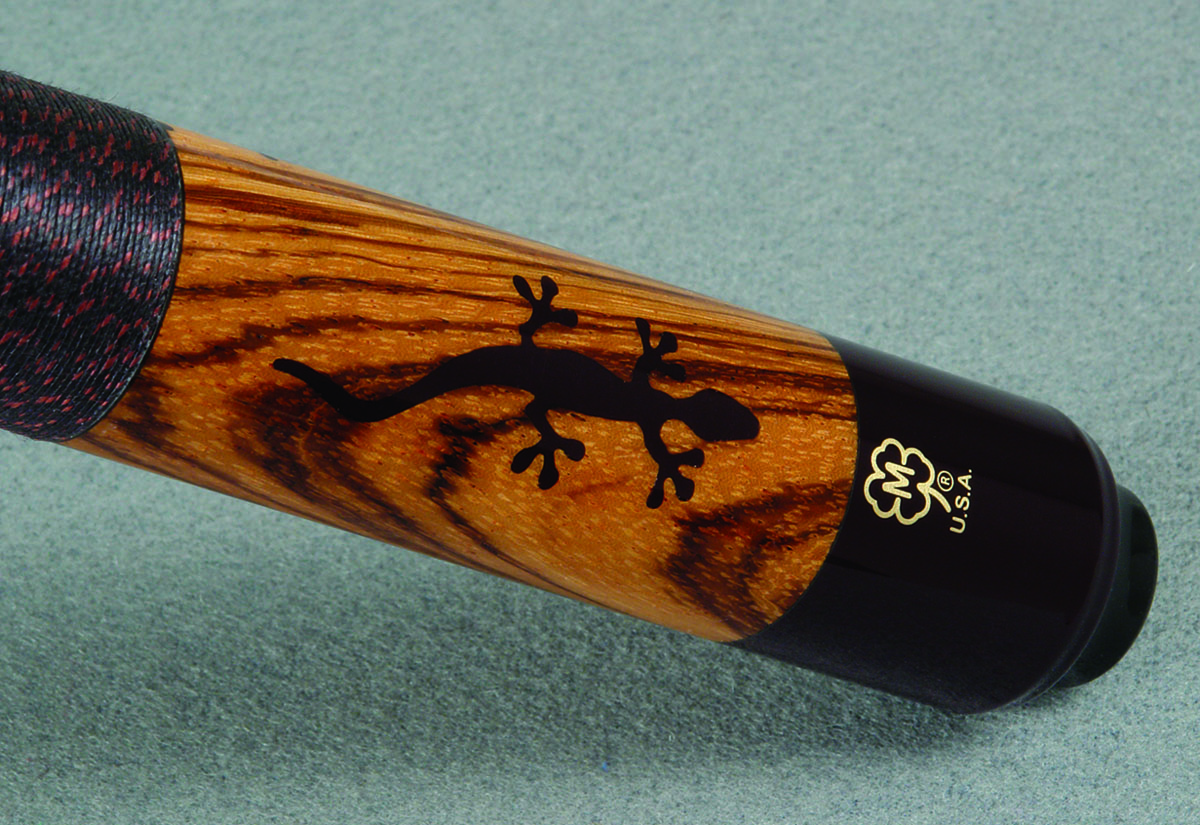 G-Core Shaft
3/8"-10 Joint
G-Core Shaft triple-layer design stabilizes the front impact area of the shaft, reducing vibration and minimizing shaft distortion
Carbon fiber layer increases radial consistency, promoting enhanced accuracy and stability
For more information visit the McDermott Cues website.
Questions? Give us a call 207-775-3000
Contact Us For More Information
Schedule an Appointment
Description
The McDermott M54A, or African Gecko, is an instantly recognizable McDermott Classic design. The African Gecko has a West African Zebrawood forearm/sleeve, 6 black urethane gecko inlays, Genuine Irish linen wrap and G-Core shaft. G-Core shaft has carbon starting at the tip and extending through the first 7 inches of the shaft. This gives you the accuracy and power of a high-performance shaft, but with the familiar feel of a traditional all-maple shaft. Made in the U.S.A.
Features
The African Gecko is a classic McDermott cue.