Unwrap the Magic of the Holiday with Gifts from Skillful Home


November  24th – December 23rd
The 2023 Skillful Home
Holiday Shopping SPECIALS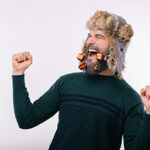 30% off – 7' Olhausen Southern Pool Table in American Maple on Maple (Floor Model)
MSRP: $5643 Sale Price: $3950.  
30% off – 8' Plank and Hide Otis Pool Table in Smokehouse (Floor Model)
MSRP: $9999 Sale Price: $6999
30% off – 9' Olhausen Chicago Pool Table with drawer in Matte Charcoal
MSRP: $9260 Sale Price: $6475
30% off – 16' Olhausen Chicago Shuffleboard in Matte Charcoal
MSRP: $13,005 Sale Price: $9100
30% off – 12' Olhausen Durango Shuffleboard  in Breckenridge
MSRP: $11,850 Sale Price: $8295
20% off – Classic Brunswick Wind Chill Air Hockey (discontinued)
MSRP: $999 Sale Price: $799
50% off – Plank and Hide Isaac Foosball Table
MSRP: $2499 Sale Price: $1199
40% off – Olhausen Rustic Bantam Table (Floor Model)
MSRP: $4194 Sale Price: $2525
20% off – Trica Kitchen and Bar Stools
25% off – Bullfrog Spa Hot Tub Floor Models
---
Shop Small and Buy Local 

Why Shop Local? Keep Dollars in Portland's Economy
For every $100 spent at a locally owned business, $45 stays in the local economy, creating jobs and expanding the city's tax base. Compare that with the fact that with $100 spent at a national chain or franchise store, only $14 remains in the community. Happy Holiday Shopping!
 Click here to learn about the top ten reasons to shop local.  
---
There is suc
h a thing as a peaceful holiday shopping ex
perience  
Skillful Home Recreation Personal Holiday Shopping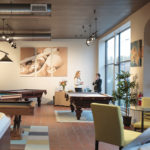 Do you dread the holiday shopping stress and crowds? This holiday season enjoy a personal VIP shopping experience tailored to your needs. Turn holiday shopping into a fun, relaxing, personalized experience. It's free…but the schedule fills up fast! As always, we promise an engaged, no-pressure, informative experience. We also have a very convenient location, off-road parking, wheel chair accessibility, and a large beautiful showroom. A very limited number of after-hours time slots are available. Make an appointment today…and Happy Holiday Shopping!
Click here to See our Favorite Reviews and Testimonials.
Click here to Schedule a Personal Shopping Appointment.
---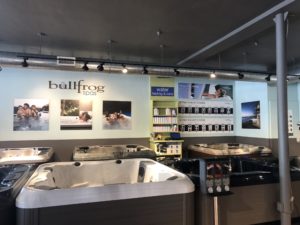 Our Showroom
While we are happy to offer these awesome Holiday Specials, we recognize that it takes only a minute to understand a SALE, but it takes some time to understand REAL VALUE.
When you call or visit us, we'll have the answers you are looking for.  We have many Bullfrog Hot Tubs, Brunswick and Olhausen Pool Tables, Classic and Table Games – including Ping Pong, Foosball, Shuffleboard, Air Hockey, Dome Hockey, Darts and much more on the showroom floor to discover, play and try. Happy Holiday Shopping!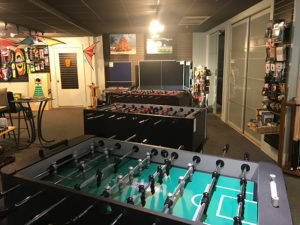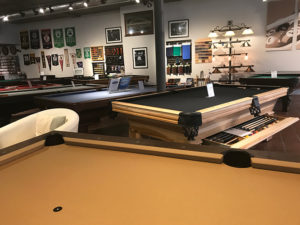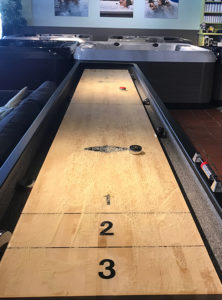 ---
Thinking about a Hot Tub and wondering how much it will cost?

Because there are so many options, the best and quickest way to find out how much your dream Hot Tub will cost is to design it!  Use our online tool to design your Dream Spa. It only takes a few minutes and shortly after you complete your Hot Tub design, we will follow-up with pricing and additional information.
Click here to Design Your Spa and Get a Quote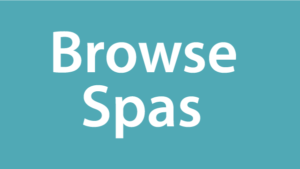 Not ready to start Designing? You can learn more about Bullfrog Spas and browse the many options right here on our website. Or contact us for an appointment or questions.
Click here to Browse Hot Tub Options Online
Click here to Schedule and Appointment and Browse in Person
---
A perfect fit for your Maine Lifestyle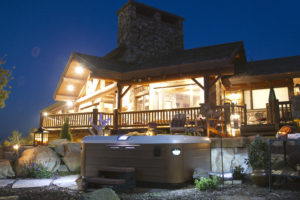 There are so many things that add to Maine's beauty, charm and way of life. Let us help you upgrade your a fun-loving, active, lifestyle and home.  Enjoying life is the "Way Life should Be" in Maine, NH and a little beyond….and Happy Holiday Shopping!