End-of-Summer Bullfrog Spas Hot Tub Sale

Add more Peace to Your Life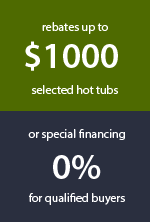 You've been working hard! And you deserve to relax in a soothing hot tub. It's Skillful Home Recreation's annual End-of-Summer Bullfrog Spas Hot Tub Sale with great savings on all of our Bullfrog Spas Hot Tubs.
Bullfrog Spas' one-of-a-kind JetPak Therapy System is crafted to relieve your aches and pains, reduce your stress, and give you that perfect place to connect with loved ones.
End-of-Summer Bullfrog Spas Hot Tub Sale
Beginning August 19th through August 31st, get the best possible value on your purchase. Maximum  discounts have been taken on all models plus we've added factory rebates up to $1000, or special 0% for 36 months financing for qualified buyers. 
Bullfrog Spas, Peaceful Body, Peaceful Mind, Peaceful Home.
Please note that we are closed on Sunday and Monday, September 1st and 2nd.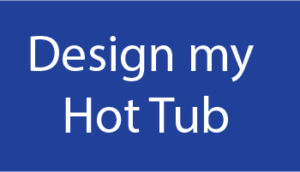 Ready to Design your Tub and Get a Price? Gather your Hot Tub ideas and use our Online tool to design your dream Spa. Shortly after you complete your Hot Tub design, we will receive the details of your design and will follow-up with pricing and additional information including hot tubs financing available, hot tub delivery, and more.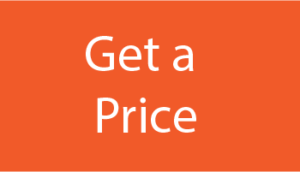 Enjoy this video! We think it captures the feeling!
A perfect fit for your Body and Mind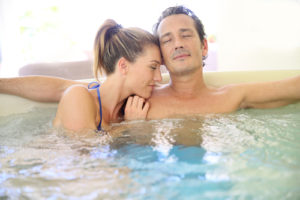 Bullfrog Spas® are known for being the best hydrotherapy hot tub on the market today because every spa layout is designed by you to target the areas that most need attention. The one-of-a-kind JetPak Therapy System® is crafted to relieve your aches and pains, reduce your stress, and give you that perfect place to connect with loved ones. This one-of-a-kind hot tub therapy system ensures that your hot tub experience is personalized just for you.
Each JetPak® is designed to provide a unique massage with unique wellness benefits. You design your spa specifically for your personal needs and preferences. And here's the best part…because JetPaks® are interchangeable, you can move them to different locations within the hot tub layout, easily and quickly, at any time.
A perfect fit for your Home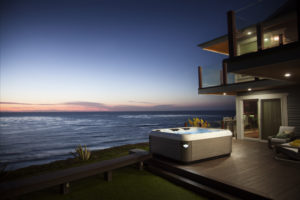 Whether you're adding a spa to your home for the first time or replacing that well-loved family hot tub with a more modern Hot Tub, a Bullfrog Spa® is the perfect fit for your home.  Choose from the top of the line A SERIES with custom options and features, the beautifully designed and modern STIL, the quality R SERIES or our value focused X SERIES.
Bullfrog Spas® are engineered to not only be one of the most reliable hot tubs, but also the most energy efficient hot tub in the world. Everyone makes the claim, but data actually shows that Bullfrog Spa® models are the most energy efficient hot tubs in their class.* The ultra-efficient water delivery system is designed with up to 90% less plumbing and in conjunction with full foam and more efficient equipment, you save energy.  
*Energy calculations based on data compiled by the California Energy Commission and US Energy Information Administration.
A perfect fit for your Maine Lifestyle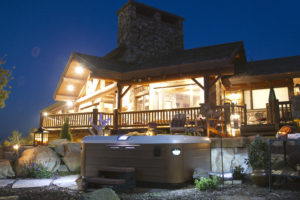 Crisp coastal mornings, starry winter skies, views over the mountains, the ocean, the lakeside camp, the Maine woods, the perennial garden. Sailing off shore, kayaking up stream, hiking to the summit, surfing the waves, skiing the black diamonds, enjoying the beauty of nature. There are so many things that add to Maine's beauty and charm. What better way to enjoy the New England lifestyle than from the comfort of a Bullfrog Spa?
Bullfrog Spas® are the perfect hot tub for enjoying the "Way Life should Be" in Maine, NH and a little beyond. Relax with the perfect hot tub for your Maine lifestyle.
A perfect local place to shop for a hot tub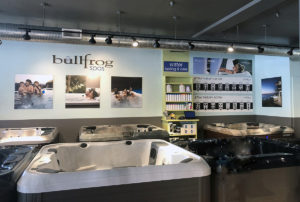 Skillful Home Recreation is your exclusive Bullfrog Spa® Hot Tub Dealer in Portland Maine. We believe we are the very best place to buy a hot tub in the southern Maine and NH area with a convenient location, off-road parking, wheel chair accessibility, large beautiful showroom and a friendly and truly no-pressure customer experience.
At Skillful Home Recreation, we recognize that a hot tub is a big purchase and you should be properly informed. When you call or visit us, we'll have the answers you are looking for.  We have many Bullfrog Hot Tubs on the showroom floor to discover and try. Design your dream hot tub at our hands-on Design Center and begin to experience the look, touch and feel of your perfect spa.
A great value, superior design and engineering, energy efficiency, features and accessories are all important pieces in your decision-making, but the most important question to answer is "How does it feel?" Schedule a test soak (by clicking here  or the button above) in our beautiful, very private tub room, complete with a shower and dressing room and experience the magic of Bullfrog Spas® for yourself.