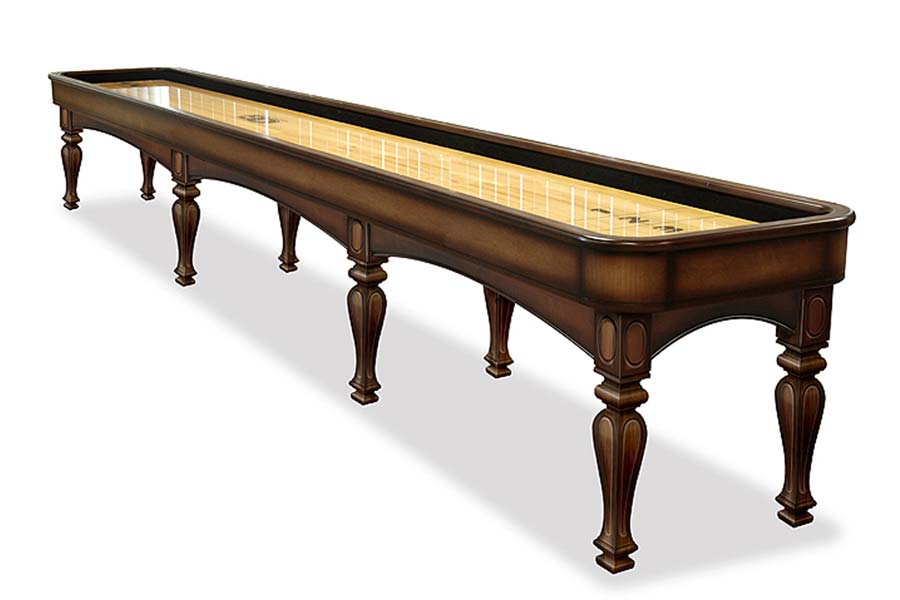 Caldwell Shuffleboard
Specs
Available in the following lengths: 9', 12', 14', 16', 18', 20' and 22'.
Available in all Olhausen finishes.
Features a 20" solid maple playfield with a poured polymer resin coating to keep it protected.
Includes pucks, wax, liquid wax, glaze cleaner and sweeper to remove wax.
Questions? Give us a call 207-775-3000
Contact Us For More Information
Schedule an Appointment
Description
Solid maple shuffleboard table available in many lengths and finishes. Beautiful carving throughout cabinet and legs. Designed to match the Olhausen Caldwell pool table, this is also a beautiful stand alone fine furniture game table. Shuffleboard is a game even younger children can enjoy.